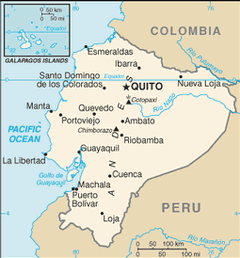 Ecuador is a country in South America and appears in the first chapter of Uncharted: The Fourth Labyrinth.
Chapter 1
After Nathan Drake raids Ramón Valdez's compound for the Staff of Ayar Manco, he escapes with Alex Munoz through the El Oriente rainforest. After being trapped, Nate and Alex are rescued by the Cuiqawa tribe, who originally hired him to retrieve the staff.
Ad blocker interference detected!
Wikia is a free-to-use site that makes money from advertising. We have a modified experience for viewers using ad blockers

Wikia is not accessible if you've made further modifications. Remove the custom ad blocker rule(s) and the page will load as expected.