The Train Wreck is a multiplayer map featured in Uncharted 2: Among Thieves and revamped into Train Wreck for Uncharted 3: Drake's Deception.
Overview
Description
This map is based on Chapter 15 - Train Wrecked of Uncharted 2's single-player campaign. The map contains numerous destroyed train carriages and snowy rocks. One notable feature is a carriage that lays between a ledge and another carriage, thus forming a bridge.
Environmental Factors
After some time, a train compartment will slide off the mountainside and knock another compartment car off the edge of the cliff, potentially killing any players in the path or in the train car itself. The exposed ground area reveals a RPG-7 weapon spawn.
Weather Conditions
As the map progresses, a fierce snow storm harshens, causing all players' view to be affected. This reduces the distance that enemies can be seen at and thus the ability to use weapons at long distances.
Weapon Locations
Image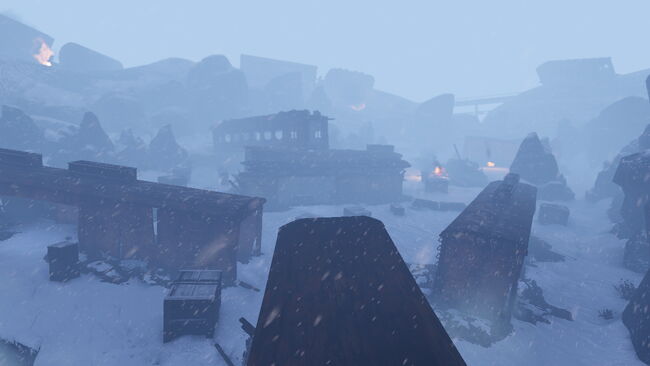 Links
Train Wreck - The updated version from Uncharted 3 multiplayer.
Train Wreck (Uncharted 4) - The updated version from Uncharted 4 multiplayer
Ad blocker interference detected!
Wikia is a free-to-use site that makes money from advertising. We have a modified experience for viewers using ad blockers

Wikia is not accessible if you've made further modifications. Remove the custom ad blocker rule(s) and the page will load as expected.