Ad blocker interference detected!
Wikia is a free-to-use site that makes money from advertising. We have a modified experience for viewers using ad blockers

Wikia is not accessible if you've made further modifications. Remove the custom ad blocker rule(s) and the page will load as expected.
Village is a multiplayer map in Uncharted 4: A Thief's End. It was released with Patch 1.13 (AKA: The Bounty Hunters DLC). It is the same map as The Village as seen in Uncharted 2 multiplayer
Description
"Village has been completely rebuilt to take advantage of PS4 including new lighting systems, high-fidelity textures, and more. We've also added support for Uncharted 4's new traversal mechanics — most notably the grappling hook."
— Official PlayStation description[1]
The map is based on the village, which is based on Tenzin's Tibetan village in the Uncharted 2 singleplayer campaign of the game. The map follows Chapter 20 - Cat and Mouse from Uncharted 2. The map has also been giving new traversal mechanic that was introduced in Uncharted 4 multiplayer.
Links
The Village: The original version of this map on Uncharted 2
Village/Uncharted 3: Drake's Deception: The Revamped version of the Uncharted 2 map.
Gallery
Stills
Video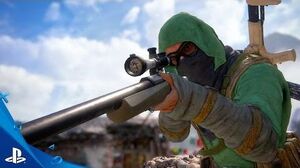 References